The very best coaches in the world love to have control over everything. We see it with Eddie Jones and England all the time and when those coaches feel like they lose control, they act. Rassie Erasmus evidently feels like control has been lost, that Warren Gatland has seized the initiative and that he has had to respond. This week, just as he wants his players to, he has gone on the front foot. And how.
I almost see it as an acknowledgment that the Lions have outplayed South Africa in the press and Rassie has been desperate to change that. Clearly he perceives there to have been a lack of respect shown towards his players by last week's officials. He sees the British & Irish Lions as being treated like royalty compared to the Springboks and he has taken unprecedented action in an attempt to put that right. He repeatedly used the word "respect" but I'm not sure you gain any more respect by coming out in the media, slamming referees and putting pressure on them. Sometimes you reap what you sow.
Addressing his hour-long monologue, he has almost certainly brought the game into disrepute – players can be sanctioned for a lot less – and I fully expect World Rugby to throw the book at Rassie because this kind of thing cannot be allowed to happen again. But having said that, Rassie will not care in the slightest if he achieves his goal.
For Rassie, all that matters is winning and if he can exert influence in any way possible, he will. He will be more than happy to take a fine or a ban if he thinks he can put pressure on the referee and his assistants this weekend – that will be a case of job done. It is a last roll of the dice for Rassie because losing a series 2-0 to the Lions is unthinkable as far as he is concerned.
For his players, of course they'll be scratching their heads and it will be a bit of a distraction because they'll be constantly asked about it. But Rassie will have warned them and he has credit in the bank after how he transformed the Springboks into a World Cup-winning team. Speaking to people who have been involved in the South Africa setup in the last couple of years, Rassie has a great emotional connection with his players and they must have faith in his methods this week and realise that Rassie's ploy has been to create a media frenzy.
This wasn't just a series of complaints about Nic Berry's performance – for World Rugby's eyes only, it was an attempt to ensure everyone is talking about refereeing decisions and to test the mettle of Ben O'Keeffe, who takes charge on Saturday. To that end, Rassie has achieved his goal.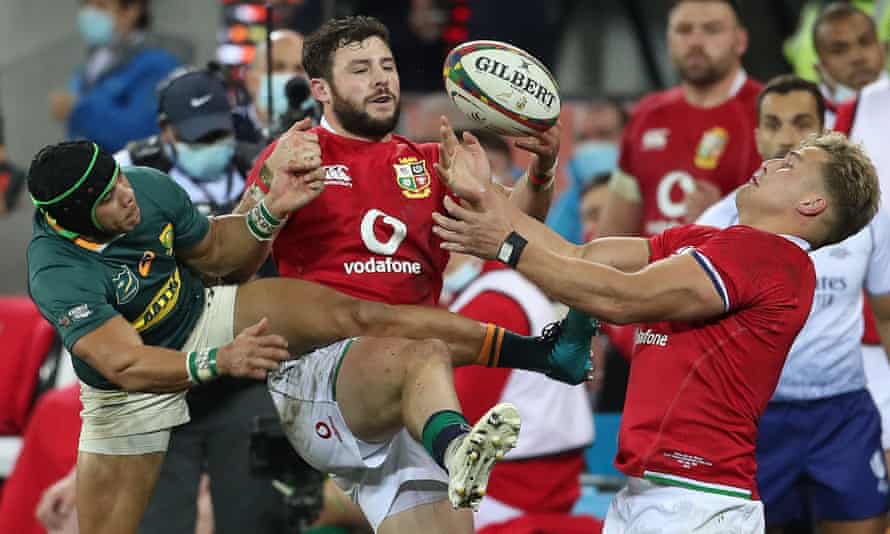 For the record I thought Berry made some peculiar decisions. I cannot work out how Robbie Henshaw's knock-on to Duhan van der Merwe wasn't a penalty and I was extremely surprised that Willie le Roux's try was not given. But…


Read More: Rassie Erasmus must be careful: sometimes you reap what you sow | South Africa 2021-07-30 15:36:00