It was the nadir of American heavyweight boxing. It was the endpoint that had been feared for a generation. Five years on, it is still a source of head-scratching and bemusement.
At the 2016 Olympics, the United States did not name a single boxer in the light-heavyweight, heavyweight or super-heavyweight divisions. A lineage that included Muhammad Ali was not just downtrodden, it was worse than that. It was totally forgotten.
To resurrect an Olympic powerhouse in a marquee event is the task posed for Richard Torrez. No pressure, then. He is an impossibly cool, purpose-built athlete who would not look out of place in a US teen drama – "it's just another day in the ring for me," he smiles.
The sobering crash of the US heavyweight scene at Rio 2016 had been foreseen but not prevented.
Gone were the days of Ali (then Cassius Clay), Joe Frazier, George Foreman and Leon Spinks winning gold; Evander Holyfield, Riddick Bowe and Antonio Tarver adding medals in the biggest weight divisions.
Andre Ward won gold in 2004 as a light-heavyweight but the best big men that the US could muster were Devin Vargas and Jason Estrada. That number shrunk to just one in 2008 – Deontay Wilder, who won bronze.
By 2012, Dominic Breazeale, Michael Hunter and Marcus Browne all crashed out in the first round leading to the complete absence of any American heavyweights four years later for the first time in nine Games.
Audley Harrison, Great Britain's super-heavyweight gold medallist in 2000 who paved the way for Anthony Joshua and co, insisted that potential American boxers were having their heads turned by other lucrative careers.
"They just use the talent in other sports," Harrison said at the time. "If you are the parents of one of those talented kids, they can't get a scholarship in boxing. You can in basketball, American football, soccer and more, so what are you going to tell them?
"Why are you going to go through boxing when you don't earn anything?"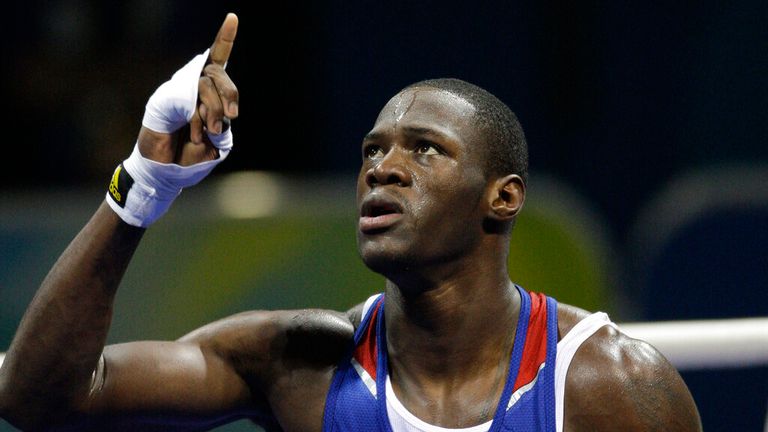 Enter Richard Torrez.
Perhaps it was always going to require a super-heavyweight who has boxing coursing through his blood to provoke an upturn in fortunes. He is not a believer in fate but says: "If there is destiny, then this is mine."
Torrez acknowledges that potential boxers instead chose to become NFL or NBA players but he tells Sky Sports from Tokyo: "I feel like boxing is its own niche. If a guy wants to go into football? That's great. But you will always have that one guy who wants to fight.
"You will always have that one guy who wants to bite down on his mouthpiece and punch.
"So it's not a major issue. Yes, it might take some of the guys out. But the great ones know what they want to do with their life – they want to be a boxer."
Defiantly, he states: "Whether it was to American football or to basketball, I'm not sure where the big guys went. But they are coming back in a great way.
"We…


Read More: Richard Torrez is the USA's super-heavyweight at Tokyo 2020 – finally, a big man 2021-07-22 05:03:10